the conceptual merry-go-round is a system of movement showing how concepts can rapidly switch places with each other. The beauty of the diagrammatic model is that the concepts are presented as relating to each other in a cyclical sense, and they are shown to be in the same frame of reference, therefore it is indisputably easier to recognize the way in which they relate to each other without considering the event in which they would need the extension of their relationship.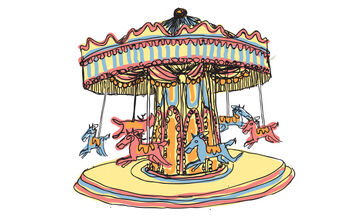 I first introduced myself to this concept when I was imagining how things could/might work when I
took mushrooms that one time
.
Ad blocker interference detected!
Wikia is a free-to-use site that makes money from advertising. We have a modified experience for viewers using ad blockers

Wikia is not accessible if you've made further modifications. Remove the custom ad blocker rule(s) and the page will load as expected.